8 Facts About Van Gogh's Death That You Should Know
Vincent Van Gogh is one of the most famous painters of the 19th century. He is known for his post-impressionist paintings and self-portraits, considered to be masterpieces in art. Van Gogh died from a fatal gunshot wound at the age of 37. But, how did he die?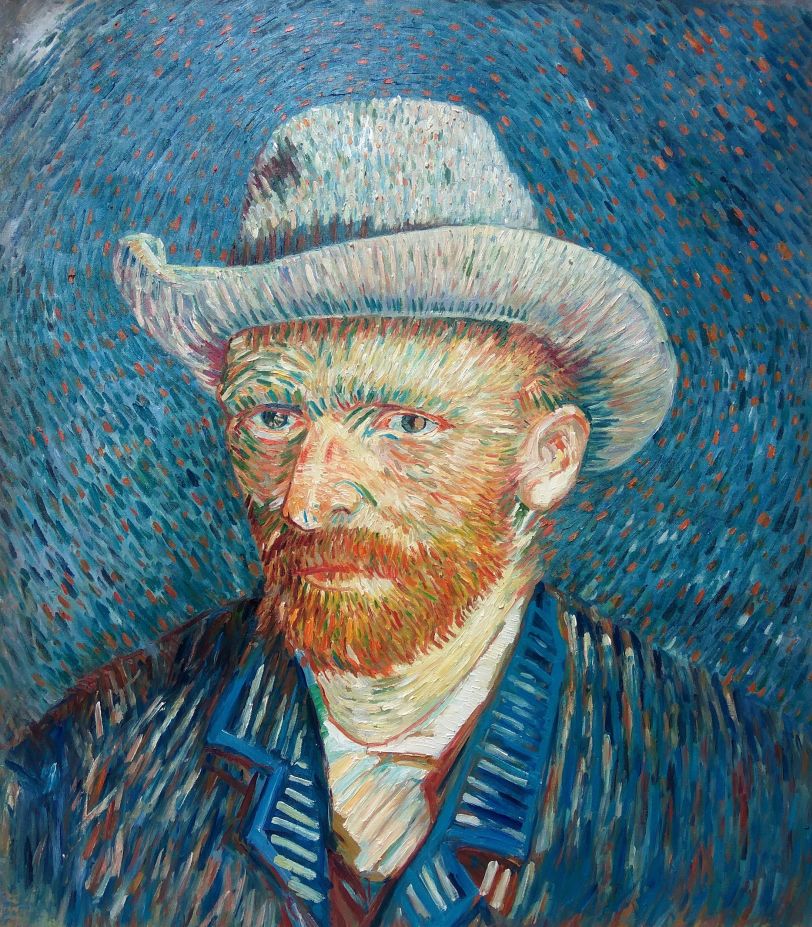 Self-Portrait with Grey Felt Hat
, 1887 - Vincent Van Gogh.
When Did Van Gogh Die?
Van Gogh's death occurred in the early hours of 29th July, 1890. The time of death was 1:30 AM.
Where Did He Die?
Van Gogh was found in his room at an inn in a village called Auvers-Sur-Oise, in northern France.
Who Found Him With The Gunshot Wound?
On 27th July, Van Gogh left the inn after breakfast and didn't return by dusk like usual. Arthur Ravoux, the innkeeper and his family, became worried that he didn't return.
By nightfall Van Gogh returned clutching his stomach. When asked, he just went up the stairs and to his room. Later that night the innkeeper and his family heard groans from Van Gogh's room. They went up and found him with a gunshot wound near his heart.
What Did Van Gogh Say When Asked About The Wound?
To the innkeeper, Van Gogh explained that he tried to kill himself. When two policemen came to the inn to question about the wound, Van Gogh replied to them that it was his body and he can do anything with it. He also said that it was his fault alone and not to accuse anyone.
What Is Van Gogh's Theory About The Wound?
Van Gogh explains that in the night, he went to the wheat field where he was painting recently. In the afternoon, he shot himself with a revolver in the stomach and fainted. But he woke up because of the chilly wind and tried to find the revolver to finish the act. Since he couldn't, he returned to the inn.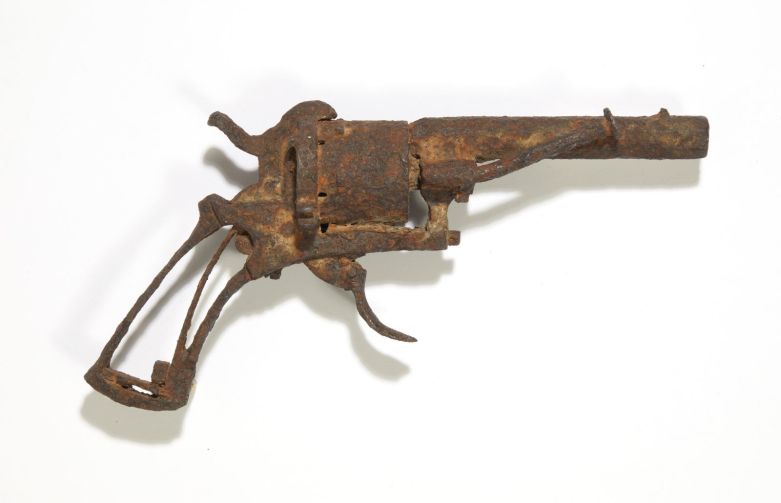 What Are Other Theories That Explain Van Gogh's Death?
Van Gogh: The Life, A biography published by Steven Naifeh and Gregory White Smith in 2011 has a different explanation for Van Gogh's death.
Steven Naifeh explains that it was clear that Van Gogh did not enter the wheat field intending to kill himself. He explains that he was accidentally shot by a couple of boys imitating American cowboys. Van Gogh also decided to keep silent about this to protect them and staged it as a suicide. The wound was at an oblique angle and not straight as usually expected in a suicide.
Also, Smith adds that Van Gogh was not looking to die, but when faced with this situation, he embraced it. Van Gogh's brother Theo was funding his paintings which never really sold. Given his mental condition and how he was being a burden to his brother, he decided to die.
What Did The Innkeeper Do When He Found Van Gogh With The Wound?
The innkeeper immediately called Dr. Gachet, a doctor and Van Gogh's friend. The innkeeper and his daughter spent the whole night by Van Gogh's bedside. When Dr. Gachet arrived, he examined and dressed the wound and left immediately. He is noted to have said that it was a hopeless case and that there was nothing that he could do.
The next morning the innkeeper sent a telegram to Van Gogh's brother Theo asking him to come immediately.
What Happened After Theo Arrived?
Theo arrived on a train in the afternoon. Theo and the innkeeper were watching over Van Gogh when he fell into a coma. He died at 1 O'Clock on the morning of 29th July 1890.
Vincent Van Gogh was buried in Auvers-Sur-Oise in a funeral attended by his brother and close friends. Vincent's gravestone reads: Ici Repose Van Gogh (1853-1890), translated to "Here lies Van Gogh"
You may also like to read:
Did Van Gogh kill himself?