Did Van Gogh complete a painting in one day?
Vincent van Gogh made about 900 paintings and 1100 drawings in 10 years. That is an average of less than 2 days. Especially at the end Van Gogh was able to complete a painting in less than a day. Sometimes he spread the work out over a few days. 'Autumn landscape' for example took him 4 days.
Today 136 years ago, on or about 6 November 1885,
Vincent van Gogh wrote to Theo from Nuenen:

"Yesterday evening something happened to me that I'll tell you as precisely as I can. You know the pollard oaks at the end of the garden at home — I slogged away at them for the 4th time. I'd sat in front of them for three days with a canvas the size of that cottage, say, and the peasant cemetery you have."

Autumn landscape
Nuenen, 1885
Oil on canvas
69 x 87,8 cm
Kröller-Müller Museum, Otterlo, The Netherlands

You may also like to read: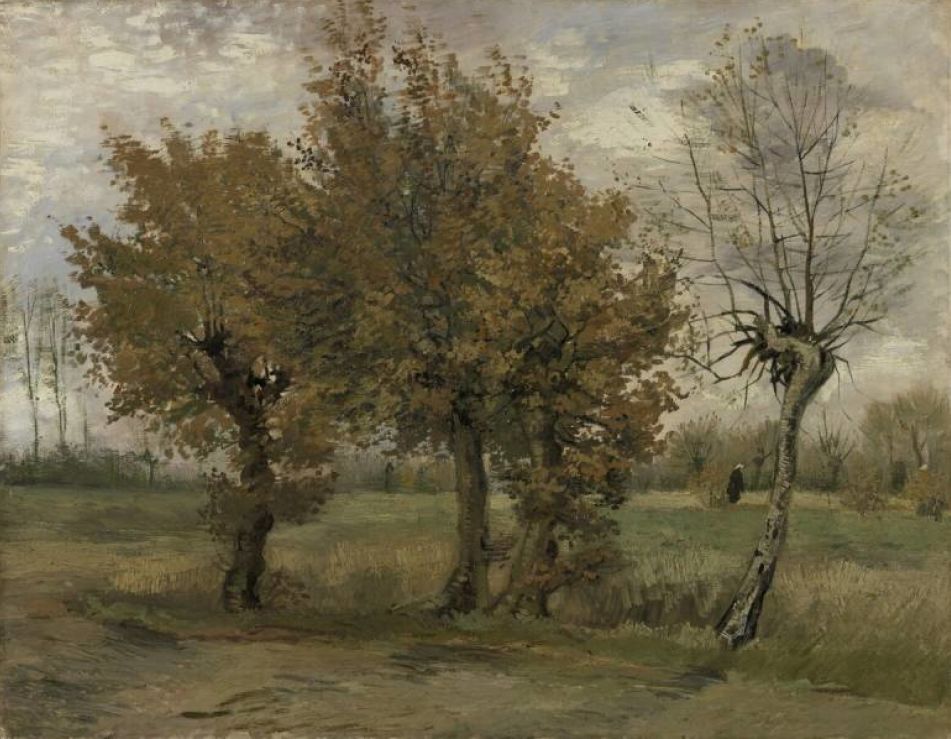 Van Gogh's 'Autumn landscape'
Your daily dose of Van Gogh.
<< previous
|
next >>